Over the next few weeks, we will be sharing some of the touching stories, adorable pets, and artwork of the artists from the Animystics Exhibition! We are thrilled to celebrate their artwork and contributions to the show! As we share these artist's stories and artwork, we will be releasing their prints and originals on the
online shop!
Meet
Marianne Vincent
. She is an illustrator from Montreal, Canada. She has a background in traditional and 3D animation, and is currently a lead artist at Hibernum Creations and a freelance illustrator. This is Marianne's first time exhibiting with us at Light Grey Art Lab, and we are thrilled to get to know her! Below are some of Marianne's real-life pets and inspiration for the show!
"Katie is a sweet and loving Persian cat that I rescued from a backyard breeder. Even though she can be a bit shy at times, she is constantly on the lookout for attention."
"I fell in love with Onyx as soon as I saw him at the pet shop! Back then, I already had two other ferrets under my care, Cyanure and Skyli, but wanted him to join the family..."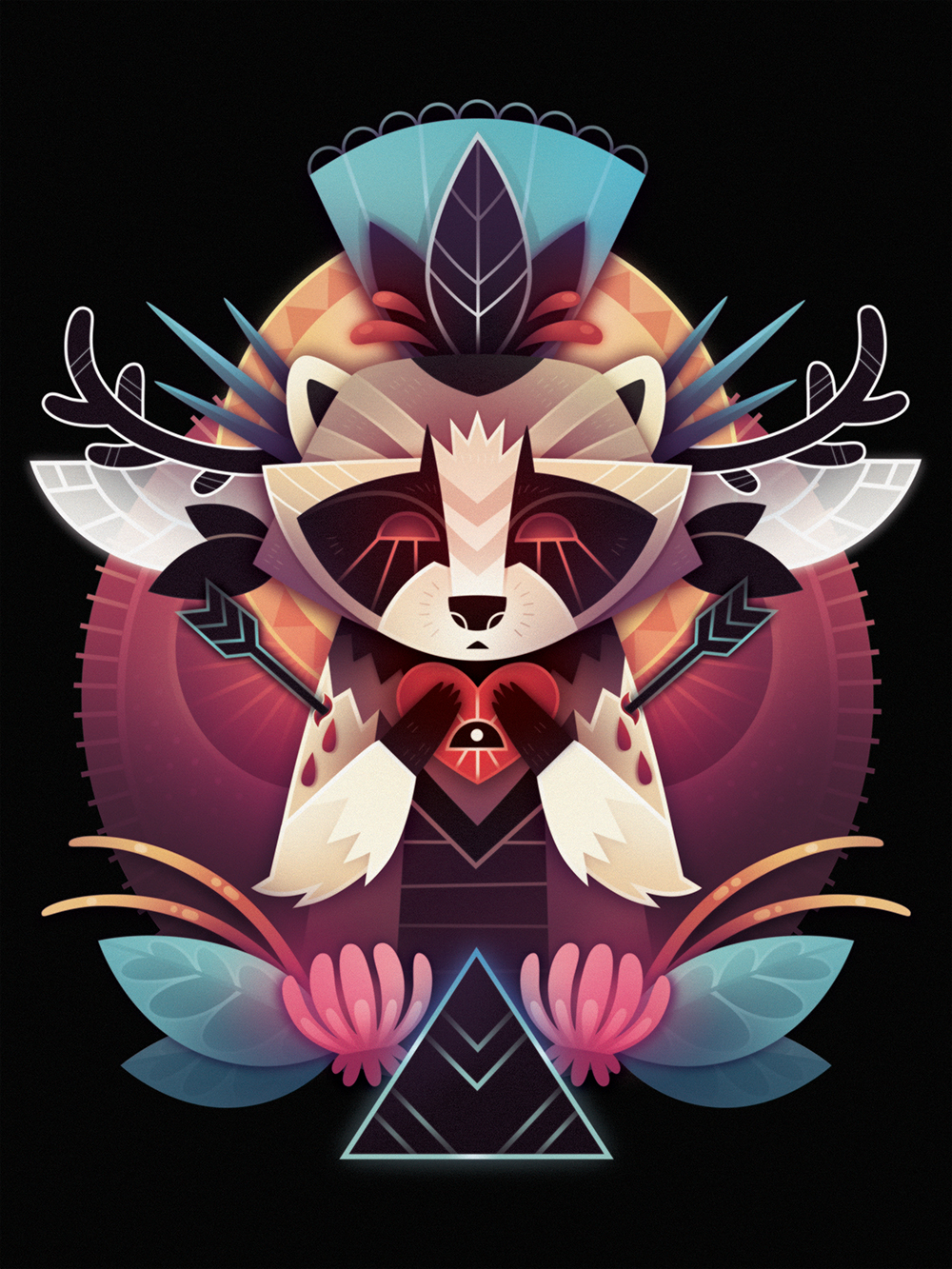 Onyx
by Marianne Vincent
You can check out Marianne's work on her
website here
, or purchase her work on the
Light Grey Shop here.
A portion of the proceeds from Marianne's sales will go towards Feline Rescue Inc. You can see more information about Feline Rescue, their mission, and their adoptable cats on
their website.